My latest release
Upside Down recently received a 2008 Parents' Choice Award! And it's on the Grammy nomination ballot. If y
ou know anyone who is a voting member of the "academy" please let them know that
th
ey'll find my CD on the ballot in Field 18,
Category 77, #102.

Here's what the Parents' Choice review said...

"Jim Cosgrove crafts his silly and fun music for y
ounger children with solid musicianship and a genial voice...Overall Upside Down is a ple
asant and wholesome
kid-friendly CD."

Also check out our other good friends who won this year:



Dan Zanes for Nueva York!
http://www.parents-choice.org/product.cfm?product_id=24917&StepNum=1&award=aw
And Grammy consideration for...



Here Comes Brady Rymer and The Little Band That Could

(
www.
bradyrymer.com
)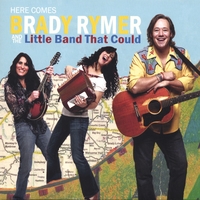 This is currently our favorite driving-in-the-car CD. Brady's music has a bit of Woody Guthrie and whole lot of groove. It really rocks, is easy for adults to listen to, and Brady is a great guy.

Let me know what you're listening to these days.